Benthic Surveys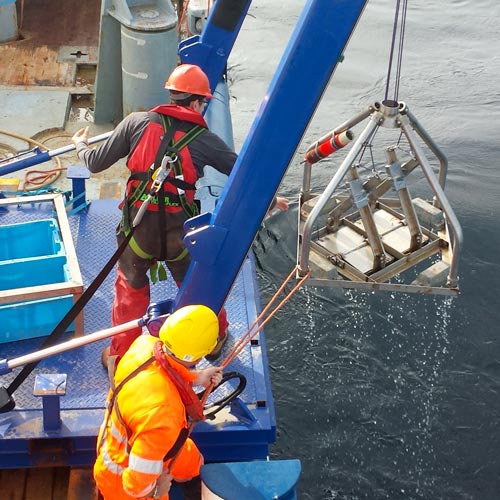 Environmental surveys are typically required for Oil and Gas exploration and development, dredging disposal, fish farm and aggregate extraction consent, baseline EIAs, construction for outfalls, wind farms and power stations.
The majority of surveys are based upon a benthic sampling regime using grabs, corers, video, photography and occasionally dredges. Sampling equipment and techniques can be adapted to the sediment conditions experienced. Multiple replicates are recovered and processed for biological macro-invertebrates, with additional material sub-sampled for physico-chemical determination. All recovered samples are quality controlled offshore, with macro-invertebrates processed over 500 or 1000μm aperture sieve sizes. All biology and chemical samples are fixed and stored appropriately in the containers and conditions commensurate for future analysis. On completion of field acquisition, all materials are processed at specialist laboratories. Data for individual parameters are then analysed spatially and/or temporally at BSL using statistical techniques to identify and assess major trends. Univariate and multivariate analysis are also undertaken with species hierarchical clustering and scaling integrated with environmental factors to describe community trends and variances.
Deep-water Benthic Surveys
These studies are typically undertaken for the Oil and Gas industry around proposed drilling or development locations, or in regional areas for governmental departments. In addition to some broad-scale acousticdata acquisition, environmental sampling is typically undertaken using specialised deep-water equipment, including large-area seabed samplers (i.e. box corer or BSL double grab) and deep-water camera systems (MOD4 and Seabug). Samples are processed offshore following similar protocols to near-shore projects, with the exception of using a sieve mesh size of 500µm or smaller for macro-invertebrates processing; this is due to the smaller sizes of some deep-water organisms. A high level of taxonomic expertise in the identification of deep-water macro-invertebrates is required due to the high proportion of undescribed species and the use of additional DNA techniques can be advantageous for clarity.
Particular attention is paid to the avoidance of low level contamination of the sample from the sampling equipment or survey vessel themselves. The physico-chemical data are normally analysed for several parameters, but particularly heavy metals and hydrocarbons to very low detection limits using a consistent historical specification employed for the Oil and Gas industry, used over several decades to ensure continuity. Both the macro-invertebrates and physico-chemical results are combined and analysed to provide a suitable environmental baseline and habitat map.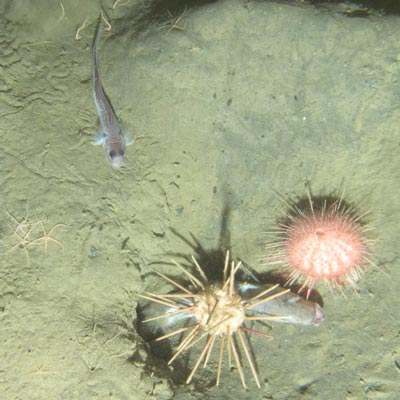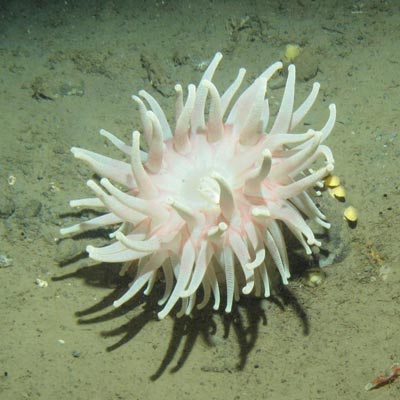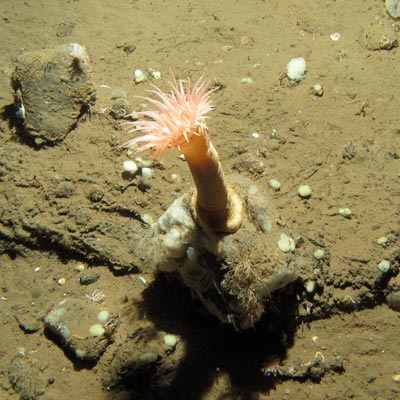 Specialist Surveys
Benthic Solutions has demonstrated capabilities in providing low-cost solutions for operating in challenging environments. We are keen to offer our services for atypical projects, and have established a solid reputation in the innovation and development of specialist sampling tools and protocols. These include specialist camera systems, ROV-operated sampling tools, and pioneering survey techniques, such as the use of DNA genomics, drilling-related seabed monitoring and noise impacts.